What's really Hood?
Hood: Short for neighborhood. Adopted by the urban community to refer to an area where "keeping it real" and "stop snitchin" is the daily mantra. A place where you can get a 3 wing combo with fried rice, a bottle of vodka, hair products, and a pack of toilet paper all in the same store. A place where you have the choice of getting your car serviced at Merchant's tire, or paying Big Earl to come to your house and change your oil for $20. . I googled the word hood and this is what came up:
The word HOOD gets thrown around so much now that its true meaning is vague. For the purpose of this blog let's separate living in the hood from being labeled hood. Some folks refer to hood as all things "too" Black (Or African-American, Afro-American, Africans in America etc.) Now see, I have a problem with that. I will admit that Black folks are more likely to do things that may be perceived as hood, unfairly. I'd like to think of it more as resourceful. For instance, when my dryer broke I layed my clothes out on the chairs and used the heat turned up on high and the floor fan to dry them. Immediately someone said to me "that is so hood" but, maybe I'm just resourceful. The other day I saw someone driving to the dump in our complex holding the trash bag on top of the car with one hand. Hood? No, that is resourceful. He didn't want that funky trash in his car!
I've heard several people in the DC area refer to clubs as having a hood element. Now as tough as I think I am, club hoodness is where I draw the line. I will never frequent a spot where I don't feel safe walking to my car, or going to the bathroom. But what constitutes a club being "hood". Is it the people, the environment, the promoters? I think that there are a lot of under cover hood clubs masked with red carpets, lavish VIP areas and big headliners. I also think that clubs can be infiltrated by "the hood" and from that point be unjustly referred to as such. Some of you people are so uptight about the club scene maybe you should go to this club instead
Okay so since this whole argument is extremely relative, I asked some people who are apart of the message board I frequent about what they considered hood with respect to nightlife. Shout out to Chise and BOSTOWN FAMILY
Bostown Family
. I got their permission to use their board IDs and quote all or a portion of their responses. I think you will find this interesting.
FYI: Some folks, including myself, changed their names to reflect support for Barack Obama, a creative bunch we are!
Barakian Obama 1179 wrote:
Hood is a combo of things, atmosphere, the folks you're with, and most importantly the attitude that you may have or the attitude that other folks are giving off to you. Hood can be a good thing though..
Barackquisha ObamaNay wrote:
The dress code is a deal breaker. If you can wear anything, then 9 times out of ten, it's a hood party. The age is also another indicator. If it's 18 to dip, 21 to sip, then 9 times out of ten, it's a hood party. If you roll up to the door and it's like ten police officers out there and it's just 11:00, then 9 times out of then, it's a hood party. Also, the promoters will also be a good indicator of the type of party it will be.
KRISDEE wrote:
If you can't take your purse inside its HOOD (I.E. The Classics, Le Pearl)
Indi wrote:
If you got BAMMAS in the parking lot...CLUBBIN...its HOOD
If someone tries to sell you something afterwards its hood
Kewl_Baracker wrote:
If you have to take your shoes off and lift up your feet for the bouncers....you're in a hood spot.

Piggy wrote:
if someone got killed inside or around the establishment, it's hood.
ARSENIC wrote:
did somebody already mention, if the neighborhood bammas serve as the unofficial valets and parking attendants and expect tips
Qpid wrote:
Hood is going to the club just to get high and coming out smelling like a drug bust. You will never hear Frankie Beverly in a hood establishment...but you'll see a bitch look like Frankie Keisha Cole's mom.
Dre wrote:
If the VIP has more people than regular patrons... you may be in a hood establishment lol
Stinky
wrote: 18 to Cum, 21 to Swallow as advertised on the radio..
Niggas in fitted hats, bitches in hoochie attire(hood and low brow)
No concierge service in bathroom...
Entry fee less than $20
The dance floor bigger than the lounging area
luv wrote
: hood..
one bathroom
only make basic drinks and shots
only take cash..no tabs
And there you have it. What are your thoughts? I wonder if this will change how some of you throw around the word hood. I think everyone's idea of hood is different but we all can sorta recognize it. Now personally I think buying fake bags is hood and that has nothing to do with race or environment. I mean why do that seriously. Not only are you hood but you are a terrorist and a nazi!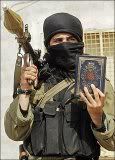 Let me find out you are going to the carry out and coming out with a Pseuo Gucci.
BagLady