What's up Family
In an attempt to keep my nightlife tab poppin like Crystal (not that white stuff) I have to find out where all the happening haps are for the week. I love it when positive information falls into my lap...check this out.
Strike Bethesda Back 2 School Fundraiser
5353 Westbard Ave.
Bethesda, Md.
$40 for 2 hours of bowling, food, shoes, drinks and a DJ.
This event is sponsored by Keith Willis and the good people at YouNiversalVisions.org.
YouNiversalVisions
Here is a brief synopsis of what they are about:
Universal Visions is a dynamic incentive based after-school program for males in grades 9 and 10 in the greater Washington, D.C. area. We achieve our reputable success rate with emphasis on a strategic combination of academic enrichment, adult mentorship, and physical fitness programs, as well as the utilization of a comprehensive panel discussion series. We call our program "Operation: Second Chance".
The proceeds from this event will go towards purchasing school clothes for 20-30 school aged children this fall! Payments can be made by clicking this link
Fundraiser
or by contacting Keith directly Kewillis@youniversalvisions.org
*UPDATE...YOU CAN PAY FOR THIS EVENT AT THE DOOR! PLEASE BRING $40 IN CASH!*
I figure hey, before you pop bottles and make it rain in the club Friday night, you can put some of that money to good use! Giving back is very important to me, someone gave back so WE could be here you feel me? I'm really putting some strong arm pressure on the Virginia Tech alumni as well as the Men of Omega Psi Phi..come support your frat :-) I'm there, and anyone who makes a comment on my bowling score of less than 100 will get an unwarranted SPOTLIGHT on this blog!
And speaking of making in Rain...let's talk about throwing on some RAIN COATS!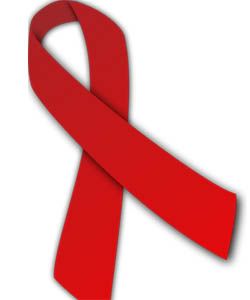 So after we make, well I make, a complete fool of myself bowling...bring it back on down to the DC side of things for a night of SAFE FUN! At Ozios Cigar and Martini
Ozios
Lounge from 12am-2am there will be a
"Change the Stats" HIV awareness campaign
. Now, I don't need to dig deep into my
purse
and pull out a HIV stats sheet on the DMV; we all know where the deficits are and what the numbers are, so let's fix it!
Fellas you may be in the club taking shots and see a woman as fly as me or Ms Berry and think oh yeah she's a winner, immediately the primative brain takes over, you start rationalizing "maybe if I just put the..." Wait I'm a Christian. You know the rest. Ladies, same for you too; he may look like Lance Gross but aint that much FINE in the world!
There really is no logical reason as to why the HIV infection rate continues to rise, it's not like we dont know how to prevent it. The folks at "Change the Stats" will be handing out "sex packs" (that made me laugh) and gift/goodie bags during the aforementioned hours.
Are you feeling all warm and fuzzy inside yet? (*PAUSE for the fellas on that one) I am! Or maybe that is the lack of sleep from partying at Policy last night..what am I on world tour? Shout out to DTNATION for the love last night.
P.S.
THE KAPPAS ARE IN TOWN ALL WEEK! I ran across a listing of the specs but my brain shut off, suffice it to say they will be in just about every club in DC, everyday this week. Its gonna be just like being on the promenade back in my CAU days *long sigh* Kappas/Promoters if you read this tell us where you are!
*PURSES*
BagLady