I feel like a proud mother. After what seems like years of coaching her into buying a bigger bag then one with a proper design stamp on it...she did it! And withouth my help I might add *tapping foot*
T-Diddy stepped out onto the edge of the runway and purchased this wonderfully functional and extra fly Marc by Marc Jacobs "Posh Turn Lock" bag in black (Nero) patent leather.
A view from the front....
The purse "guts" ...I like how MbyMJ does the switch-a-roo with the inner sanctuary of the purse to keep the bootleggers at bay...
Front flap that opens to a small front pocket with the lock on the front...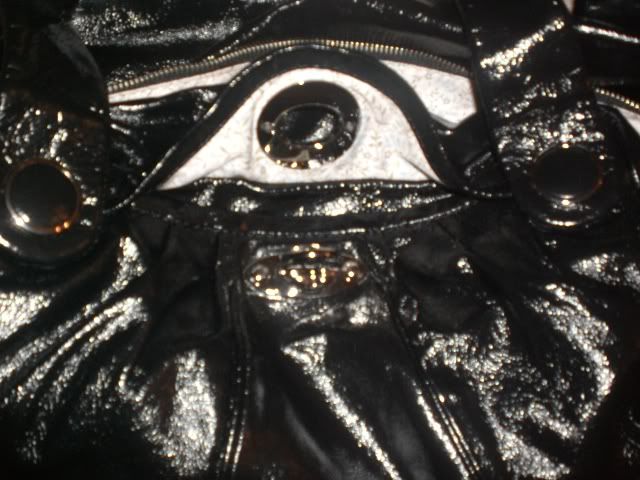 Well..what do you think? I think this bag is just what the doctor ordered for someone looking for an everyday bag that is not too much or too little. Some folks are afraid of patent leather especially on a rather large bag, however take into account the design (and the designer as I am extra partial to Marc!) and texture of the bag. Try to forget those shoes you had to wear every Easter Sunday! HA!
Good job T!
BagLady