Women are probably the hardest people to shop for during the holidays. Not because you don't have any idea what we want, but because we want so many things. Fathers, brothers, husbands, boyfriends all get turned around and confused trying to make sure they hit the nail on the head. Men are typically not as observant as women, and are more likely to do something like buy that bracelet that is beautiful and sparkly, so much so that we already have it 
I am here to help. I am probably the hardest woman I know of to shop for. For this reason I always end up with cash or a gift card, which is cool, but sometimes I want to open a gift as well! Here is a list of what I deem to be the hottest and most "you can't possibly get this wrong" gifts of 2010.
iPad:
Do I need to go into this too much? Most people don't need an iPad, but it's not about needs it's about wants and must haves. This gift is it. Movies, music, web surfing, social networking, working on the go, shopping online  all of those things make me smile. Top it off with a nice pretty carrying case and I'm sure you will get a kiss under the mistletoe ;).
iPod Touch: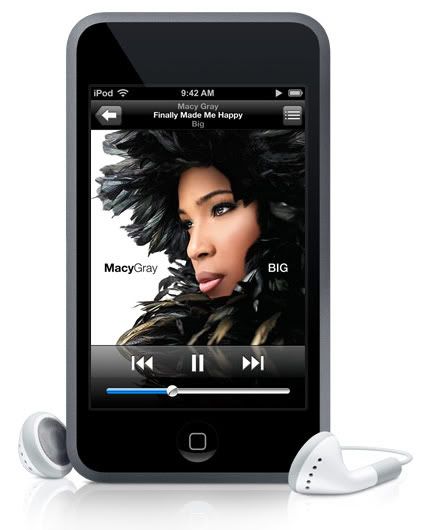 Apple apparently is winning this year. iPad can be pricey and there is a very nice alternative in the iPod touch. This will replace that other iPod she probably already has. Add the ability to take 2 way pictures, Skype, download movies, watch TV, social networking and pow there you have it.
Kindle: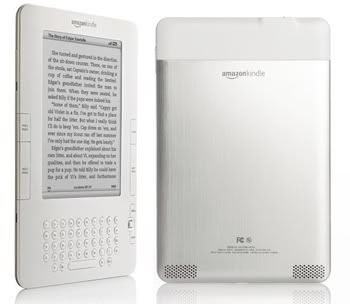 For the woman who loves a good book, you can't go wrong here. I have one myself and I must say I'm blown away by how much it really looks like the pages of a book. It comes in Wifi and Wifi +3G. The latest generation is more affordable than previous Kindle devices ($139.00) and in comparison is the best overall of all of the eReaders that are coming about. Books are also cheaper on the Kindle and can be downloaded wirelessly. She can also get newspaper and magazine subscriptions. I actually picked one up for my dad this year, so he can read books and newspapers.
Spa Day:
If you think about it, a lot of ladies have never been pampered via a day at the spa. It's a rejuvenating experience, trust me. You can purchase a day package or just arrange for her to get her bi-weekly manicure/pedicure at a spa instead of the spot around the corner. Really add some notches in your belt and go with her! (this does not include fathers and brothers…please!)
Tickets: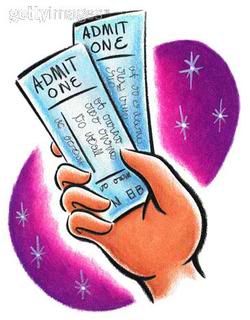 Now if this were me, I would say pay my red light and speeding tickets. However when I say tickets, I mean take her somewhere. If she's into sports, get her tickets to see her favorite football, basketball or baseball team play. Prince may be coming to town...or nearby...SCORE! Make it interesting. I've actually given this as a gift to a guy a few years ago and it really made his Christmas. Well besides having me at the time *wink*
Gift Card: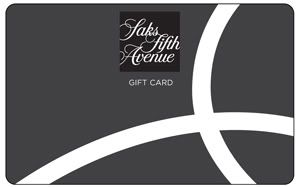 Okay now pay very close attention to this one. There are explicit instructions when it comes to giving a woman a gift card. Be advised that if carried out the wrong way it can be misinterpreted as "you didn't put any thought into my gift" or "you didn't take time to get me a real gift". I would strongly advise against gift cards to Target, Wal-Mart or Piggly Wiggly. Not unless you are making it for $1000.oo  Pay attention to her, be observant. What websites does she browse the most? When packages come where are they typically from? More than likely if you can buy the gift card in Giant you're going to get it wrong. If it's someone you are dating, getting her a gift card to PF Changs is borderline selfish! If someone were to scope out my habits, they would know that BlueFly, Amazon and Zappos get lots of looks from me. My favorite department store is Nordstrom. Visa Gift card? You are standing on the edge of a mistake; only if you are Daddy or brother might you see the light of day. Okay here is another tip. If the store is extremely high end, you have to go hard. For example and this may be extreme. Giving me a $100 gift card to Louis Vuitton is pointless, because I may not have $900 to put towards a purchase. You get it? But $100 to Amazon will make me excited about buying books for my Kindle :)
Gift Basket: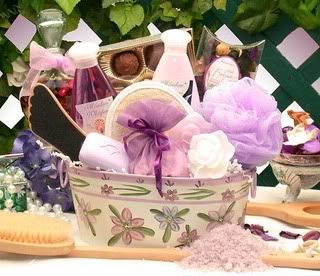 Here is your chance to be creative. Instead of doing the boring old picking up a bottle of perfume or a bath and body works set, have gift basket made for her. There are 100s of places that do customized gift baskets. Put things in it that make you think of her, along with things that she likes. Women get very giddy about things like this. It shows your creativity and thoughtfulness. Here is an example, using myself of course. I am a Cowboys fan, I like wine, candles, milk chocolate, and scented body butter. See how easy that is!
No matter what route you take in fulfilling your Christmas gift giving destiny, make sure you are smart about it. Pay attention and get the job done right and not just done. Women talk about what we like and what we want all the time. Keep your head in the game and you should win!
Happy Holidays!