I have been toying with the idea of having my shoe loving divas contribute to this website in the form of "shoe spotlights". A few of the ladies in my circle are more so shoe girls than handbag hags...although some are both! I became buddies with Tiffany Lake almost as soon as i joined twitter her bio simply states, " I sell smokin shoes!"
Tiffany brings to us the Ruthie Davis Spring 2011 Spikette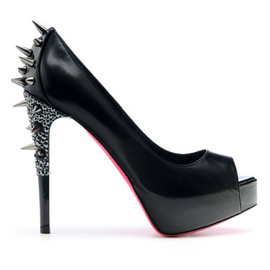 (insert poohs, aaahs and gags!!!)
SPIKETTE $1395DOUBLE PLATFORM PEEP-TOE PUMP WITH SPIKES & SWAROVSKI CRYSTALS5" SWAROVSKI CRYSTAL AND SPIKE HEEL WITH 1.5" WRAPPED AND COVERED DOUBLE PLATFORM.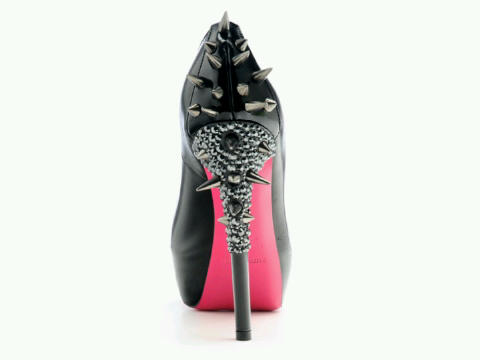 Ruthie Davis is known for her blend of architecture and futuristic styling. Ruthie can be seen on the likes of pop icons such as Beyonce, Lady GAGA, Leighton Meester, and Lydia Hearst to name a few.
After you pick your jaw up off the floor, let me know eg hat you think! And check Tiffany out on her side!
Tiffany LakePrivileged Circumstances Footwear Studiowww.privilegedcircumstances.com
Walk that walk!!
Bag lady